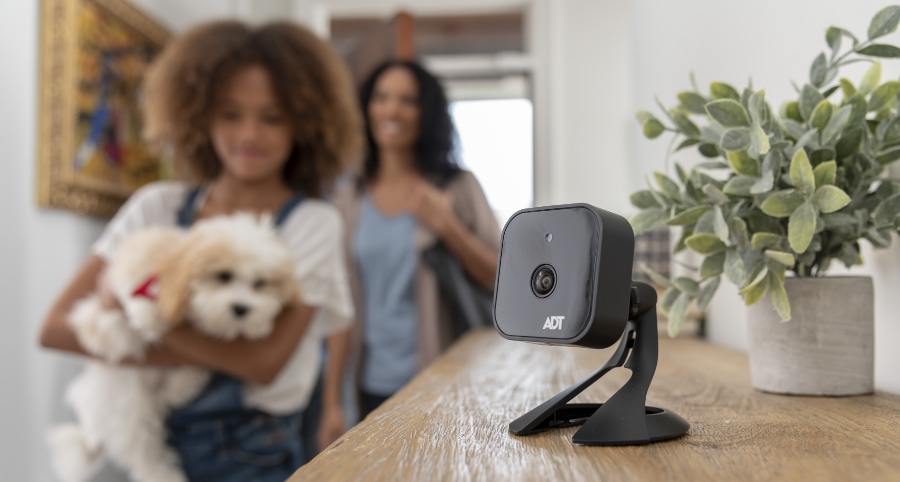 Where To Place Home Security Cameras In Greenville?
Where are the most effective locations to place your home security cameras in Greenville? As a general rule, you should consider three significant sectors of your residence for video protection: your principal entryway, your home's exterior, and strategic interior positions. Even though your security installer can recommend where you should begin, here are some helpful tips on where to place your home security cameras throughout your property.
Always Protect Your Main Entrance
While it may seem crazy that an intruder would try to just enter through the front door, 34% of intrusions happen at this passageway. There are also delivery bandits among other dangers to think about. A doorbell camera is perfect to handle these types of possibilities with an HD, wide angle lens.
Doorbell cameras are even more beneficial as you are able to speak with any visitors who come and ring the bell. With the help of your security app, like ADT Control, you can respond to all engagements with 2-way talk and live feeds and look like you're home. In the event someone attempts something questionable, you can have your video surveillance record a clip and transmit it to your cell phone with a text message.
Get the Most Coverage Possible With Your Exterior Surveillance System
Determining where to place home security cameras outside your residence is a more challenging undertaking. Luckily, there are a few beneficial tips to greatly increase the likelihood that your home is safeguarded appropriately.
The corners of your Greenville house allow for a large viewing angle, letting you see two parts of your exterior.
Position underneath an overhanging eave or into a piece of cladding or edging are ideal locations for security cameras as they will be partly hidden by your home.
On top of your garage, as the garage door is an easier passageway for intruders than you may know!
Above a deck or sliding door -- or any entrance that can't be seen from the sidewalk.
For each installation, be sure to cut back any bushes or tree limbs that might obstruct your view.
Tips To Enjoy The Best Results From Your In-Home Video Equipment
You have more options on where to place home security cameras on the interior of your residence in Greenville. However, the added versatility results in there being other installation variables to consider:
Windows and Sunlight: While you'll want to ensure your windows are down and latched, the sunlight that enters via a window can cause glare and affect your surveillance footage. Direct your interior camera lens away from direct blasts of sunshine to circumvent this issue.
Take the High Road: Similar to a guard tower, a video camera installed in a higher spot will produce a broader view. You might situate your cameras at the top of bookshelves or attached to the upper reaches of a wall.
Choose Unreachable and Secure Locations: Your video equipment won't have the chance to safeguard your home if it's broken. Set your indoor units in a spot where kids and your furry friends can't tamper with them. Consider mounting or another means of securing them to ensure they don't crash to the ground if accidentally bumped.
Conceal Your Cameras But Don't Block the View: The best surveillance system won't help you much if there is a houseplant blocking the view. But it's important to note, potted plants and other decor items can also serve as a means to hide your recording devices. Just ensure they don't obscure the lens!
Turn to Secure24 Alarm Systems And Find the Right Place For Your Home Security Cameras
To ensure the proper installation of your home security cameras and additional security components, turn to the professionals at Secure24 Alarm Systems. We'll help install the ideal plan for your complete residence -- protecting every inch. Dial (864) 362-5081 or complete the following form to start your project.
Areas Served Around Greenville By Secure24 Your Local ADT Authorized Dealer