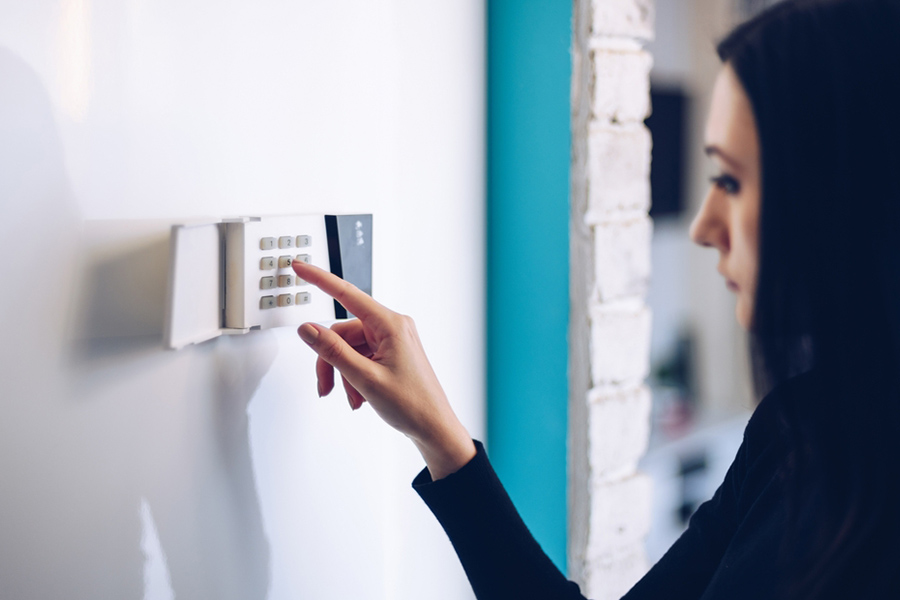 How To Reset Your Greenville Home System
An important advantage of having your home security system hooked up by professionals is that you rarely need to concern yourself with it. With that being said, there will likely be a few instances where you need to reset your alarms in Greenville. When using a smart command hub, a reset usually requires just a couple button tap following occurrences like battery changes, power outages, and false alarms.
Check Your Owner's Manual Before Trying to Reset Your Alarm Panel
Here's a simple yet valuable tip before you try to reset your Greenville home security system, read your instruction manual first. You'll never want to undermine your system because you hit something incorrectly. Additionally, the process could change if you upgraded from a numbered keypad to a digital command hub. And if you're struggling to reset your system, don't worry as you can always call the professionals.
Resetting Your Greenville Security System Due To A False Alarm
Usually, a false alarm happens due to an accidentally tripped sensor. You may engage the control panel or access your ADT security app and touch the shield option and type in your unique passcode to deactivate the system for these instances. You could be contacted by your monitoring professionals, but just let them know you experienced a false alarm.
Tips To Reset Your Alarm When Experiencing A Power Outage In Greenville
When you lose power due to a storm or other event, you might start hearing a repeated, high-pitched beep from your control panel. This lets you know that your security is using the secondary power source. To reset the alarm and silence the constant chirping, you must take steps to disarm and rearm your security.
However, if power is out for prolonged time frame, you may need a full reset of your home's security. Heed the directions in the instruction manual -- usually by putting in your PIN number and hitting the designated button twice -- and you should be running fine. You might continue to notice chirps from the backup power, as it's possible it won't stop until your battery reaches a full charge. Contact your home security agent if you keep having issues with your ADT controls at least 20 hours after your power is back on.
When You Need To Reset Your Home Security System After Switching Out A Battery
There will be infrequent times when you will have to replace a battery in one of the devices in your security installation. When this needs to be done, you want to set your alarm system to Test Mode so you avoid triggering an alarm by accident. Once the new battery is put in place, move the alarm panel from test mode and resume normal operations. If the control panel is unable to register the piece of equipment or the battery light is still on, you might have to perform a full reset of your security system.
Reset Your Greenville Security System When Adding Or Removing Someone
Removing or adding users can be accomplished on the ADT Command panel and your ADT smartphone app. You shouldn't need a system reset after adding or removing users. However, if you find yourself moving to a new house that already has an ADT security system, you should call your home security professional at (864) 362-5081 to set up a new plan. The technician will visit your property to upgrade outdated parts, place additional devices (as required), and do a factory reset.
A Well-Designed Security System Can Be Yours Today
Resetting a home security system in Greenville is a challenge if it doesn't have understandable instructions and features. If you would like to acquire your intuitive home security system, dial (864) 362-5081 or submit the form below. We'll be ready to help customize the perfect security system for your residence.
Areas Served Around Greenville By Secure24 Your Local ADT Authorized Dealer